YEDA Set-Up driftpárty 2017
[CZ]
Milý přátelé RC driftu
Je to již rok, co jsme dělali v Česku a na Slovensku volné ježdění neboli driftpárty. V průběhu roku jsme dělali 14 závodů, jednodenních, dvoudenních i třídenních. Ale i přes to, že některé byly delší, tak asi jen málo kdo z vás chtěl zasahovat do nastavení auta, i když s tím nebyl vůbec spokojen. Je tu i pár nováčků a začínajících drifterů, kteří už jenom ze samotné obavy si stoupnout na tribunu a něco předvést, se závodů neúčastní. Doufáme ale, že driftpárty je pro vás ta pravá akce, kde si do sytosti zajezdíte a nasbíráte spoustu cenných rad. K tomu tu bude téměř celý YEDA RACING TEAM, aby vám se vším pomohl a poradil. Ať už s nastavením podvozku, regulátoru, vysílačky a nebo rukou a hlavy. To vše dělá jeden celek. Samozřejmě zájemcům budou k dispozici všechny možné typy profesionálních podvozků, aby si vyzkoušely rozdíl v jízdních vlastnostech.
Takže to je asi zatím vše k předmluvě a teď k informacím:
KDE: Tak hala je dojednána. Bude to sportovní hala v centru Uherského Brodu. Rozměr je 25 x 16 m, takže je to 2,5 krát větší plocha, než bylo Cross Games v Brně. K hale se nedá přijet autem. Vedou tam pouze chodníky. Dostupnost od silnice nebo parkoviště je 50-100 m. V okruhu 100 m od haly je pizzerie, kebab, cukrárna, kavárna a bar. Takže věřím, že všichni budou spokojeni. Parkovné je o víkendu v Uherském Brodě zdarma. Připomínám, že přezuvky jsou nutností. Nechci v hale vidět nikoho v botách. Záchody i sprchy jsou dostupné. Všechny prosím o udržováni pořádku, protože uklízet si to po sobě budeme samy.
ADRESA: Mariánské nám. 2371, 688 01 Uherský Brod . Je to přímo pod pizzerií Amos. Vchod ze spodní strany haly.
KDY: jak si většina z hlasujících na FCB odsouhlasila, tak párty proběhne 7. a 8. ledna 2017. Začátek je předpokládán v sobotu v 9,00 a konec v neděli kolem 17.00 . Je možné, že po upřesnění haly se ještě změní i začátek akce...
KOLIK: příspěvek na nájem haly je stanoven na 200,-Kč/8€ na den a driftera. Je to z důvodu, že né všichni budou celý víkend. Diváci nic neplatí...
SPANÍ: předpokládám, že spaní bude možné v hale ve spacácích a nebo případně na areně. Kdo neholduje tomuto stylu nocování, tak tu máme pár typů na ubytování v penzionech:
CO SEBOU: Nějaké stoly a lavice máme. Budu ale rád, když vy co máte své rozkládací stoly a židle, tak si je vezmete sebou. Základní rozvod elektriky zajistíme, ale každý si vemte prosím svou prodlužku či rozdvojku, ať je dostatek zdířek. Safebagy jsou samozřejmostí. Dále si prosím vemte do hal přezůvky. V žádné hale nedovolují venkovní obuv.
REGISTRACE: Z důvodu lepšího přehledu o počtu jezdců a potřebě stolů a spaní mi prosím zašlete své přihlášky na email yeda.registrace@gmail.com . Do emailu prosím uveďte své jméno, dny ve kterých máte v plánu účast a kdy přijedete (pátek večer a nebo sobota ráno), jestli máte svůj stůl, spaní na hale a nebo penzionu.
NA ČEM: povrch bude všem známý koberec. Gumy jsou povoleny pouze DS-006 pro AWD a RW-001 pro RWD kategorii.
JÍDLO: V blízkosti všech hal jsou dostupné restaurace, pizzerie a obchody.
To je prozatím vše. Pokud máte nějaké dotazy, tak je dejte prosím do emailu s přihláškou. Pokud budeme mít ještě nějaké další informace, tak je přidáme.
Těšíme se na Vás
YEDA RACING TEAM
[ENG]
Dear RC drift friends,
year has passed since we did free drifting in Czech and Slovak called Driftparty. We did 14 races during the year, some of them for one day, some for 2 and some for 3 days. Even though some of them were longer, not many of You wanted to change the car setup too much, even when You weren't really happy about it. There are a new, but alse experienced drifters, who will not attend in the competition (because of nervosity or lack of self convidence). We hope, that Driftparty is just the event for everyone. Drifting and talking, gaining experience and having fun. There will also be almost the entire Yeda Racing Team to help You with the setup or just to advice. There will also be a few professional chassis ready for the testing.

That for the prequel and now details:
Where: We've got a place. Party will be held in the sport hall in city center of Uhersky Brod. You can't get to the hall by car. Parking is about 50-100 meters away. There is pizzeria, kebab, lingeria, cafe and bar just about 100 meters from the hall. I believe it will be ok for all. Parking fee in Uhersky Brod is for free during weekend. Just a reminder, You must have slippers, noone will be allowed to wear normal shoes. Toilets and showers are in. I would like to ask You to keep the place clean
ADDRESS: Mariánské nám. 2371, 688 01 Uherský Brod .  It's right below pizzeria Amos. The entrance from the bottom side of the hall.
When: as agreed on FCB, 7.&8. January, start should be on saturday at 9, end on sunday at 17. Times can change a little according to destination
How much: the contribution for the rent is 200,-Kč/8€ per day and drifter. Viewers won't pay.
Sleeping: in the hall in sleeping bags, maybe in Yeda Arena. For a little more comfy sleeping:
http://www.penzionjavorina.cz/
http://www.hotelmonde.cz/
http://www.hotelubrany.com/index1.htm
http://www.hotelzatisi.eu/
http://www.hotel-palmira.cz/cz
http://www.pepcin.cz/
http://www.motoreststepan.cz/
What to take: we have some tables and banches, but if You have Your table and chair, better take it. Than extnsion cables or adapters, LiPo safety bags and slippers.
Registration: please send it to yeda.registrace@gmail.com with Your name, days You will attend, when will You come, if You have the table and where will You want to sleep.
Surface: very well known carpet. Tires allowed are only DS-006 for AWD and RW-001 for RWD.
Food: there are a few restaurants, pizzerias and shops for Your needs.

That's all for now. If You have any questions, feel free to ask.

See You soon on the track.

Yeda Racing Team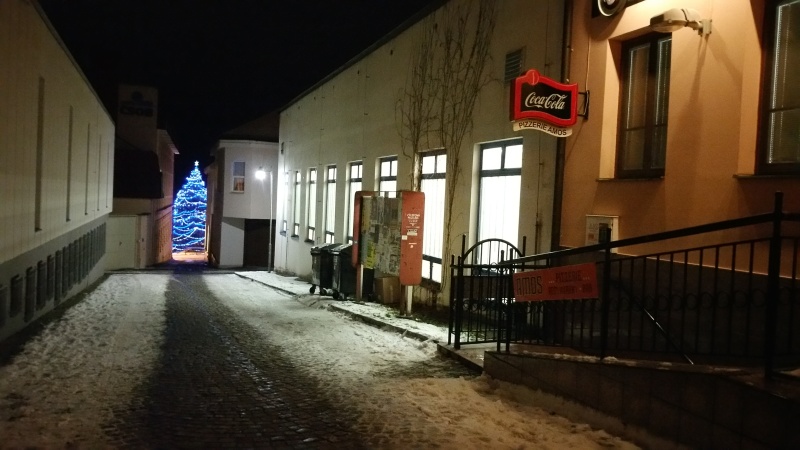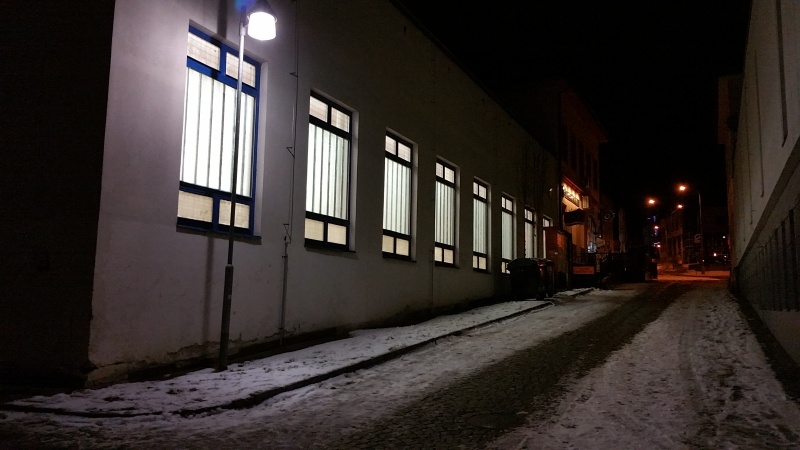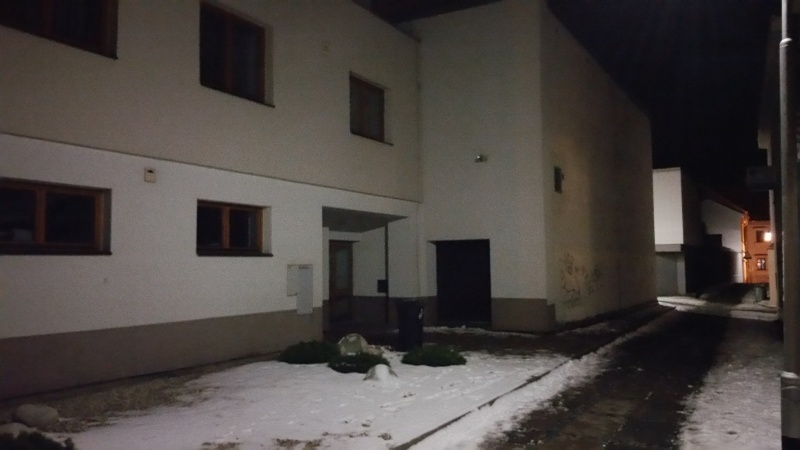 Zde je vstup do haly. Leve dveře. Hned za vstupem je nutno se přezout do přezuvek.
There is the hall entrance. Left door. You must change Your shoes right after the entrance.
Nahlášení účastníci:
1) asi já ...
2) Marčélo        hala
3) Kouďák pražák    halabala
4) Luďa Odstrčil     sobota
5) Čefa        svoje ubytko
6) Vojta     hala
7) Honza Smrčka    hala
8) Čefi        hala
9) David Buček   sobota
10) Vůdce Trochenis   hala
11) Petr Sekula    sobota
12)  Lukáš Vavřík   hala
13) Michael Swoboda  sobota/saturday
14) Mario Zink  sobota/saturday
15) Patricia Hirschhofer  sobota/saturday
16) Christian Fahrleitner  sobota/saturday
17) Christoph Falk  sobota/saturday
18) Dominik Hirschhofer  sobota/saturday
19) Martin Bubla  hala
20) Jánko Majerníkůj  asi hala...
21) Honzík Černík kdekoliv pod střechou...
22) Tomáš Mikšl   spaní své
23) Jakub Mikšl   spaní své
24) Pavel Becha   hala
25) Kamil Hrubý  neděle
26) Martin Hrubý  neděle
27) Filip Janoušek  neděle
28) Matěj Dukát  sobota
29) Zdeněk Flajsar  hala
30) Rosťa Hlávka   sobota
31) Chris Řezníček   sobota
32) Vláďa Matuška  sobota/hala??
33) Karel Sulanský  sobota
34) Radek Přikryl  sobota
35) Štefan Červenko  neděle
36) Petr Folvarčný  sobota
37) Honza Šidik    sobota